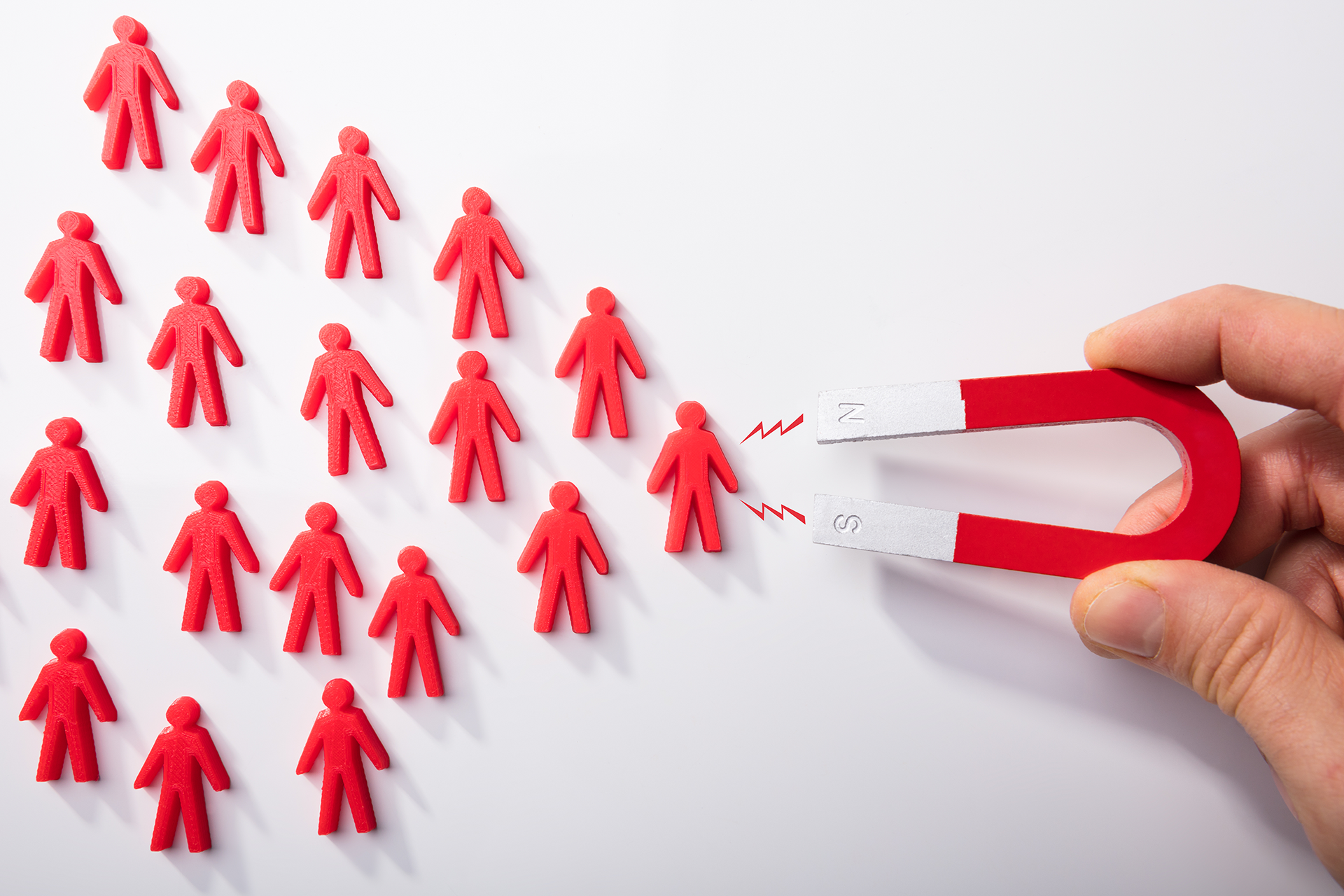 Le blog Poivre&sell
3 leviers d'acquisition de prospects trop souvent oubliés par les entreprises BtoB.
Comment aborder la prospection B2B en 2021 ? Si l'efficacité du digital pour générer des leads n'est plus à démontrer, des leviers importants d'acquisition de prospects restent souvent inexploités par les entreprises BtoB, bien qu'ils soient de potentiels boosters de business ! Pour ne perdre aucune opportunité d'affaires et accélérer leur croissance, les acteurs BtoB doivent, eux aussi, faire évoluer leur stratégie pour exploiter pleinement les outils digitaux.
Si vous cherchez à vous démarquer de vos concurrents et optimiser votre lead generation, nous vous présentons aujourd'hui les 3 leviers trop souvent oubliés par les entreprises BtoB et sur lesquels vous auriez raison de vous positionner !
#1 Levier d'acquisition : les publicités sur… Facebook !
Côté réseaux sociaux et social selling, on ne présente plus LinkedIn. Ainsi que sa base de prospects « professionnels » pour toucher sa cible BtoB. Vos prospects sont sûrement sur les réseaux sociaux. En effet, Facebook compte 4 fois plus de membres que LinkedIn, membres qui sont également plus actifs. À ne pas négliger également : ces prospects en phase d'acquisition seront peut-être plus enclins à prêter attention à votre publicité sur ce réseau « non-professionnel ». Puisqu'ils seront dans une démarche de divertissement, et sur leur temps libre. Ils seront alors dans un état d'esprit positif pour lire vos contenus !


Le Paid Social B2B sur Facebook est un levier d'acquisition efficace et peut être intégré dans une stratégie de :
prise de conscience
développement de l'image de marque
mise en relation avec les prospects.
Opter pour du social selling BtoB sur ce réseau sera moins pertinent. A moins d'être un petit acteur (TPE, start-up) – dans ce cas, cela peut être un véritable booster de visibilité.


Vous pouvez trouver vos prospects directement grâce aux critères proposés par le réseau social. Mais vous avez aussi la possibilité de miser sur le retargeting de votre site web. Grâce un cookie posé sur votre site, Facebook sera en mesure de toucher vos visiteurs directement lors de leur connexion sur le réseau. Facebook pourra lui proposer des publicités ! Ce levier permettra notamment de parfaitement cibler des leads qualifiés et de les faire entrer dans votre tunnel de conversion BtoB alors qu'ils vous avaient échappé sur votre site.


Vous pourrez ensuite ajuster vos publicités pour les adapter aux profils que vous touchez avec vos campagnes. Si vous décelez 3 phases de maturité de lead, vous pourrez alors prévoir 3 campagnes différentes. Cela vous permettre d'optimiser la pertinence et donc l'efficacité de vos publicités.


Convaincu.e ? Pour tester la performance de votre business et capter des leads grâce à Facebook, il ne vous reste donc plus qu'à préparer votre campagne en vous appuyant sur vos buyer personas et vos contenus digitaux. C'est l'un des leviers d'acquisition qui fonctionnent le mieux.
#2 levier d'acquisition : Le marketing automation
Rien ne sert de courir, il faut partir à point. Une citation qu'il faudrait appliquer en B2B et qu'on connaît tous ! Une fois le lead capté, il ne suffit pas de le forcer à convertir. Un lead froid ou tiède ne sera pas prêt à être transformé. Lui mettre une pression commerciale inadaptée par rapport à sa maturité aura un impact négatif pour l'entreprise.


Au contraire, choyez et nourrissez votre lead jusqu'à maturité pour ne pas risquer de le perdre définitivement. Alimenter la relation avec le prospect pour le nurturer (l'élever, in french in the texte !). Vous pourrez l'amener au stade de conversion est tout l'enjeu des entreprises BtoB aujourd'hui. Et c'est là que le Marketing automation entre en jeu.


Pour créer puis maintenir cette relation avec le prospect, la téléprospection ne suffit pas. Elle risque d'être perçue comme une relance trop offensive. Passer par les emails permet de rester présent sans paraître insistant. En automatisant l'envoi de ces emails de masse, vous pouvez garder le lien avec votre prospect. Vous pouvez également le nourrir avec du contenu pertinent pour lui (on parle alors de « lead nurturing »). En mettant en place cette stratégie inbound, vous le sensibilisez au sujet sur lequel vous vous positionnez. Et par la même occasion, vous suscitez son intérêt pour votre entreprise. La téléprospection est également un des leviers d'acquisition performant.


Associés à des call to actions efficaces, ces emails automatisés seront un véritable allié de transformation de vos leads. Et ce, sans y passer du temps ! En effet, une fois votre scénario créé et mis en place, il vous suffira d'alimenter votre segment de contact. Vous pouvez intégrer vos leads de différentes manières : par import, ou via un formulaire directement connecté à la plateforme.


Grâce au marketing automation, les retombées de vos efforts commerciaux seront décuplées. Votre base de prospects sera bien exploitée et plus aucune opportunité d'affaires ne sera manquée !


L'essentiel est donc de bien préparer son scénario automatisé afin de le rendre pertinent pour la cible grâce aux contenus proposés (articles, livre blancs, infographie, témoignages…) et de garder en tête l'objectif de la campagne. Dans la majorité des cas, le call to action choisi pour les emails de lead nurturing doit rester le même tout au long de la campagne pour rester cohérent et faciliter votre analyse des résultats.
#3 levier d'acquisition : Les témoignages clients
Sauf si vous démarrez complètement votre business, vous avez déjà sûrement de nombreux clients satisfaits par votre entreprise. Les témoignes clients sont des leviers d'acquisition immédiats. L'erreur souvent commise par les acteurs BtoB est de ne pas s'appuyer sur ses clients, pourtant premiers ambassadeurs de leur marque ! En effet, les recommandation d'un client actuel aura plus d'impact sur un prospect. Contrairement à la publicité payante.


Pour exploiter ce levier souvent oublié, rien de plus simple : contactez directement vos clients en leur proposant de donner leur avis sur votre entreprise. Vous pouvez d'ailleurs allier marketing automation & témoignages clients avec la mise en place d'un scénario de fidélisation qui peut commencer par l'envoi automatique d'une enquête de satisfaction.


Petit rappel : n'oubliez pas d'obtenir l'accord des clients pour exploiter leur témoignage grâce un opt-in de consentement, sinon vous ne pourrez pas tirer profit de leur participation en les valorisant auprès de vos prospects, ce qui serait bien dommage !


En misant sur les témoignages clients, vous renforcez positivement votre relation avec le client, et vous tirez parti d'un levier très puissant pour convaincre vos prospects. L'avantage de cette stratégie : elle fonctionne à toutes les phases de maturité du lead ! Elle peut aider à une prise de conscience, considération ou conversion, ou encore un témoignage client.C'est un levier sur lequel vous ne pouvez pas vous tromper, à condition bien sûr de bien choisir les témoignages que vous poussez. Si vous souhaitez en savoir plus, n'hésitez pas à contacter un expert Poivre&ell.